Tony Butler 1956-2017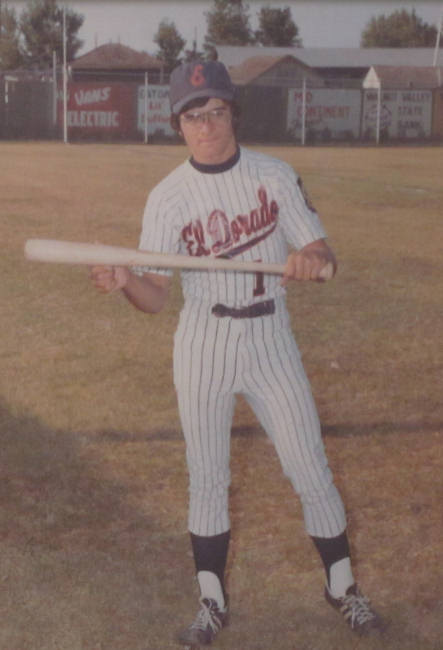 Tony's life began on September 13, 1956, the son of Wayne Eugene and Doris Arlene (McAtee) Butler in El Dorado. Tony graduated from El Dorado High School in 1974, and then attended Kansas Wesleyan in Salina on a baseball scholarship. He graduated from Marymount College with a Bachelor's degree in Business Administration in 1978. Tony married Gina Kay Starkey on May 27, 1989, in El Dorado. He was currently employed with HollyFrontier as a water treatment unit operator. He was a faithful employee who worked there for 37 years.
He enjoyed entertaining his grandchildren and loved his family. In his younger days, Tony was an accomplished semi-pro baseball player. He loved the Yankees and was a diehard fan. He enjoyed golf, was on a bowling league, and a billiards league. Las Vegas, reading Clive Cussler books, and vacationing in tropical climates were some of his favorite pastimes.
His loving family includes his wife, Gina of the home; mother, Doris Butler of El Dorado; daughter and her husband, Amber and Spencer Stewart of Lawrence, Kansas; son, Ty Butler of El Dorado; grandchildren, Jordan, Taylor, and Chase; brothers, Vic (Linda) Butler of El Dorado, Lynn (Debi) Butler of Leon, Kansas and numerous nieces and nephews.
Tony was preceded in death by his father, Wayne Eugene Butler; niece, Nikki Saia; and nephew, Scott Butler. Tony passed away, Friday, October 6, 2017, having reached the age of 61 years old.
His family will gather with friends on Tuesday, October 10, from 5-7 p.m. at the Carlson Funeral Home. A private family graveside service will be held at Sunset Lawns Cemetery. A Celebration of Life service will be held at the El Dorado Baseball Hall of Fame, 210 N. Griffith, on Wednesday, October 11, at 4:00 p.m. The family requests that, in honor of Tony, you wear Yankees, Minnesota Vikings, or your favorite baseball attire.
Memorial contributions in his name may be directed to the El Dorado Baseball Hall of Fame